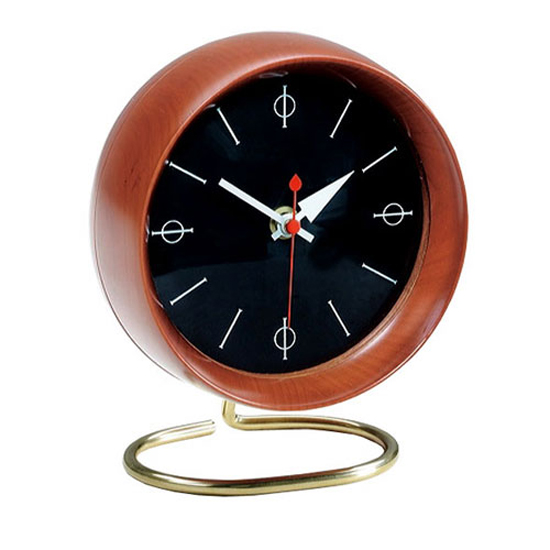 As innovative in design today as it was in its creation in 1949, the Chronopak Clock features bright cherry wood and gold
framing of its all black, minimal face. Gloriously simple, refreshing, stylish.
With the diversity of materials used and their sculptural shapes, George Nelson's clocks embody
the joie de vivre of the 1950s. To this day, his wall clocks remain a refreshing alternative to the usu-al timekeepers. The Vitra Design Museum presents a reedition of the designs so cherished by colle-ctors in true to the original form. Vitra Design Museum Collection.